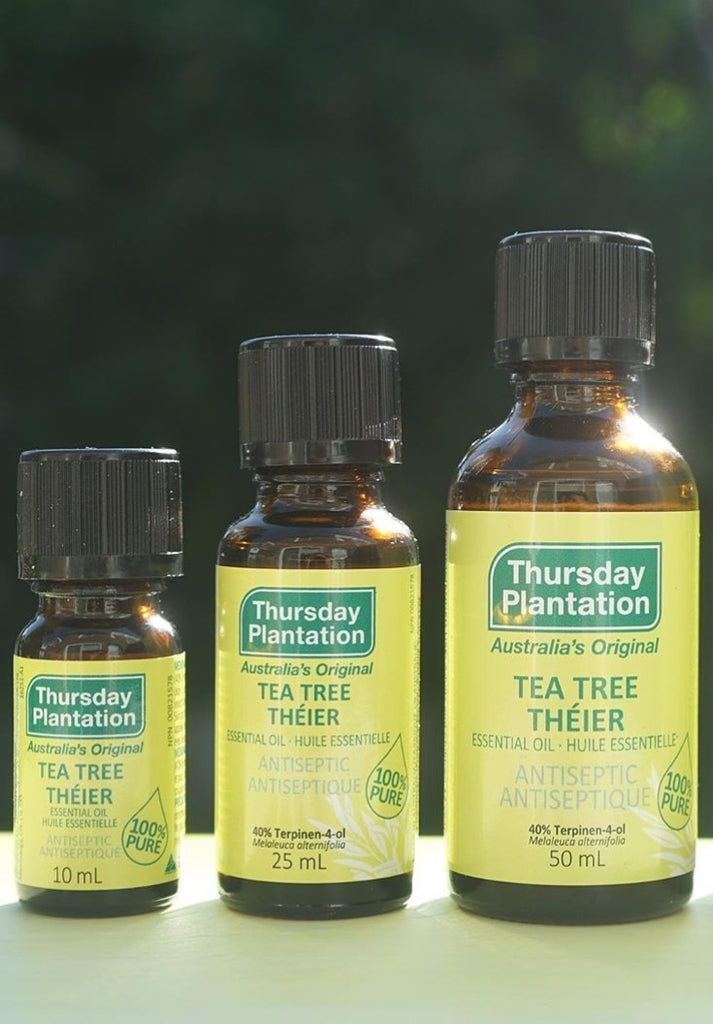 Thursday Plantation 100% Pure Tea Tree Oil
---
100% pure, naturally sourced broad spectrum antiseptic
Tea Tree Oil is a powerful, natural antiseptic which inhibits a broad spectrum of bacteria and fungi.
It is well tolerated by healthy skin tissue and does not inhibit normal cell growth.
Thursday Plantation guarantees low para-cymene content to limit potential irritation. Para-cymene is considered as a moderate irritant that occurs naturally in many essential oils and can also be formed as a result of the essential oil degrading.
Thursday Plantation Tea Tree Oil guarantees that the antibacterial agent – Terpinen-4-ol, exceeds International and Australian standards, guaranteeing the best quality Tea Tree Oil product available.
Use as an antiseptic for minor cuts, abrasions, pimples, insect bites and stings

Sourced from and made in Australia
No less than 40% Terpinen-4-ol

All ingredients: Melaleuca alternifolia (Tea Tree Leaf Oil) 100% v/v.
---
Share this Product
---
More from this collection